One Twelve Dental Care are proud to be a part of the local community and we've been here for more than 30 years. Our caring environment is part of what makes us a trusted part of healthcare for so many of our patients. Getting to the practice from Whiteley and the surrounding area is quick and easy by foot, bicycle, in a car or by public transport.
Are you in search of a highly skilled and qualified dentist in the Whitely area who can help you maintain excellent dental health? Look no further! At One Twelve Dental Care, we take immense pride in delivering exceptional dental services customized to suit your unique needs. With a strong emphasis on professional expertise, personalized care, and the latest advancements in dentistry, we are your trusted partner in achieving a healthy, radiant smile.
Reasons our patients travel to One Twelve Dental from Whitely include:
Brilliant standards of treatment
A friendly and approachable team
State of the art technology
Market-leading equipment
Definitely no technical jargon!
Support if you are nervous or anxious about dental care
0% finance to help you spread the cost of your treatment
At One Twelve Dental you'll find
General Dentistry including crowns, emergency care, root canal treatment, tooth extraction, inlays and onlays and Sparkle Clean tooth polishing
Cosmetic Dentistry such as smile makeovers, composite bonding and more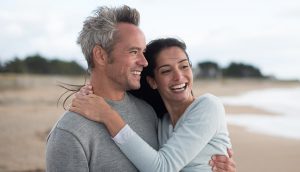 Teeth Straightening Invisalign services, and Dental Implants
Facial Aesthetics including dermal fillers and wrinkle reducing treatments
Meet Dr. Tom Kovas: Your Trusted Dental Professional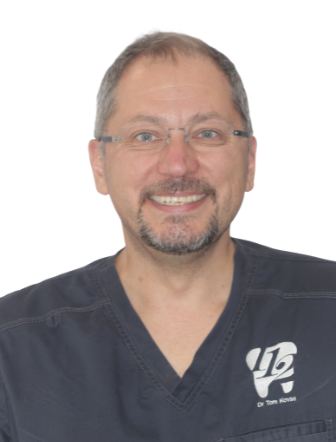 Dr. Tom Kovas, our principal dentist, brings a wealth of experience to One Twelve Dental Care. With over 20 years of dedicated service in the dental field, Dr. Kovas has continually pursued advanced training and education to remain at the forefront of dental innovations. Proficient in a wide array of treatments, including Dental Implants and adult orthodontics, Dr. Kovas is passionate about delivering exceptional results, making him the perfect choice for all your dental care needs.
Exceptional Care through Collaboration
At One Twelve Dental Care, we strongly believe that outstanding care is achieved through collaborative efforts. Dr. Kovas works closely with his dedicated team, ensuring a comprehensive and seamless approach to your dental journey. As leaders of our state-of-the-art multidisciplinary dental practice, Dr. Kovas and his team are committed to providing you with the highest standard of care.
Tailored Treatment Plans for Your Unique Smile
We understand that every smile is unique, and that's why we prioritise personalised treatment plans. Dr. Kovas's philosophy revolves around delivering individualised dental care that addresses your specific concerns and goals. Whether you're seeking smile makeovers, restorative treatments to address tooth wear, or cutting-edge digital technology for smile enhancement, we have the expertise to meet your needs. Our goal is to provide you with a treatment plan that leaves you with a confident, healthy smile.
Embark on Your Journey to Optimal Dental Health Today
At One Twelve Dental Care, your well-being is our utmost priority. We are dedicated to helping you achieve and maintain excellent dental health, ensuring you have every reason to smile. Conveniently located close to the heart of Whitely, we proudly serve the surrounding areas too. Our warm and friendly team eagerly awaits your arrival at our modern and comfortable practice, where personalized attention and a soothing atmosphere are guaranteed.
Contact Us for a Consultation Today
Don't postpone prioritising your dental health any longer. Experience exceptional care and expertise at One Twelve Dental Care. Contact us today to schedule a consultation and take the first step towards achieving a healthy, confident smile. Let us be your trusted dental partner in the Whitely area, providing you with the comprehensive care you deserve.
Travel by car from Whiteley
You'll reach us in around 10 minutes from Whiteley via Bridge Road/A27 or Yew Tree Drive.
Travel by bus from Whiteley
Service 28 or 28A generally takes around 20 to 30 minutes from Whiteley to One Twelve Dental, obviously depending on the time of day and volume of traffic.
One Twelve Dental Care
112 Bridge Road, Sarisbury Green, SO31 7EP