One Twelve Dental Care has been part of the local community for over three decades. We offer a friendly, comfortable and safe environment with easy links by foot, bike, car or bus from Park Gate and the surrounding area.
Are you searching for a highly experienced and qualified dentist in the Park Gate area who can help you maintain optimal dental health? Look no further! We take pride in delivering exceptional dental services tailored to meet your unique needs. With a focus on professional expertise, personalized care, and the latest advancements in dentistry, we are your trusted partner in achieving a healthy, beautiful smile.
Reasons our patients travel to One Twelve Dental include:
Consistently high standards of treatment
A warm and caring team
State of the art technology
Market-leading equipment
No jargon!
Help for anxious or nervous patients
0% finance to help you spread the cost of your treatment
At One Twelve Dental you'll find
General Dentistry including dental hygiene, fillings, tooth extraction and preventative dentistry services
Cosmetic Dentistry such as veneers, teeth whitening, white fillings and more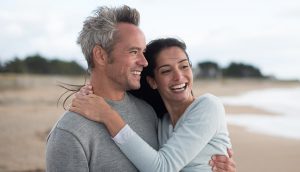 Teeth Straightening services and Dental Implants
Facial Aesthetics including dermal fillers and fat reducing treatments
Meet Dr. Tom Kovas: Your Trusted Dental Expert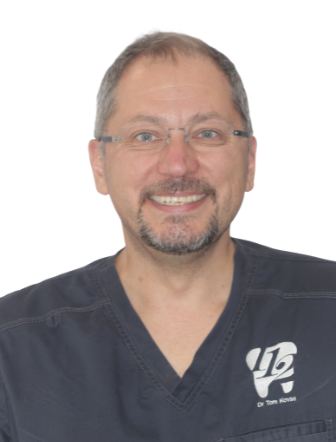 Dr. Tom Kovas, our principal dentist, brings over 20 years of experience within the dental field. Throughout his career, he has continually pursued postgraduate training to stay at the forefront of dental advancements. Dr. Kovas is highly skilled in a wide range of treatments, including Dental Implants and adult orthodontics. His commitment to learning and his passion for delivering outstanding results make him the perfect choice for your dental care needs.
A Collaborative Approach to Exceptional Care
At One Twelve Dental Care, Parkgate we believe that teamwork and collaboration are fundamental to providing the best possible care. Dr. Kovas works closely with his wife, Binthiya, ensuring a seamless and comprehensive approach to your dental journey. Together, they lead our multidisciplinary dental practice, equipped with state-of-the-art facilities to deliver the highest standard of care.
Personalized Treatment Plans for Your Unique Needs
We understand that every smile is unique, which is why we prioritize personalized treatment plans. Dr. Kovas's ethos revolves around delivering tailored dental care that addresses your specific concerns and goals. Whether you are looking for smile makeovers, restoring function after tooth wear, or utilising cutting-edge digital technology for enhancing your smile, we have you covered. Our commitment is to provide you with a treatment plan that meets your needs, giving you the confidence to flaunt a healthy, radiant smile.
Your Journey to Optimal Dental Health Starts Here
At One Twelve Dental Dental Care, your well-being is our top priority. We are dedicated to helping you achieve and maintain excellent dental health, ensuring you have a reason to smile every day. Located close to the heart of Park Gate, we proudly serve the surrounding areas too. Our warm and friendly team is ready to welcome you into our modern and comfortable practice, where you can expect personalized attention and a relaxing environment.
Contact Us Today for a Consultation
Don't wait another day to prioritize your dental health. Discover the exceptional care and expertise at One Twelve Dental Care. Contact us today to schedule a consultation and take the first step towards a healthy smile. Let us be your trusted dental partner in the Park Gate area, providing you with the comprehensive care you deserve.
Travel by car from Park Gate
Depending on the route you choose, the journey by car takes around 6 minutes from Park Gate to the practice via Bridge Road/A27.
Travel by bus from Park Gate
Public transport times vary according to the time of day you travel to us, but you should generally allow between 25 minutes to an hour to reach us for your appointment.
One Twelve Dental Care
112 Bridge Road, Sarisbury Green, SO31 7EP