One Twelve Dental Care is deeply rooted within the local community, boasting a presence that spans over three decades. Our compassionate atmosphere stands as a cornerstone, establishing us as a relied-upon element of the healthcare journey for numerous patients in Fareham. Visiting our practice from Fareham and the adjacent vicinity remains swift and convenient, whether by car or via public transport.
Are you on the lookout for a highly adept and friendly dentist situated in the Fareham region, poised to assist you in upholding optimal dental well-being? Your search ends here! At One Twelve Dental Care, we take immense satisfaction in providing outstanding dental solutions tailored to your own requirements. Our unwavering focus on professionalism, individualised attention to each patient, and use of the latest technology positions us as your trusted partner in attaining a vibrant, healthful smile.
Factors driving our patients from Fareham to One Twelve Dental include:
5 star Google reviews
An amiable, kind, caring and personable team
Cutting-edge technology
Industry-leading technology
Absolutely no perplexing technical terminology used!
Help and care for those that are afraid of the dentist.
0% financing options
At One Twelve Dental we're here to help you with
General Dentistry including crowns, emergency care, root canal treatment, tooth extraction, inlays and onlays and Sparkle Clean tooth polishing
Cosmetic Dentistry such as smile makeovers, composite bonding and more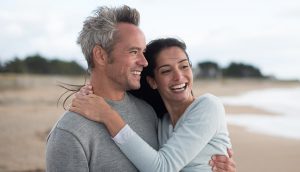 Teeth Straightening Invisalign services, and Dental Implants
Facial Aesthetics including dermal fillers and wrinkle reducing treatments
Meet Dr. Tom Kovas: Principal Dentist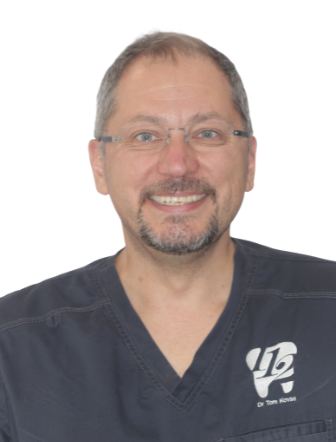 At One Twelve Dental Care, our principal dentist, Dr. Tom Kovas, brings extensive expertise to our practice. Boasting a track record of over two decades marked by unwavering commitment in the realm of dentistry, Dr. Kovas consistently seeks elevated learning and enrichment to stay ahead with dental breakthroughs, spanning diverse treatments, such as Dental Implants and adult orthodontics. These underscore Dr. Kovas's consistent dedication to producing extraordinary outcomes, making him the ultimate selection as a dentist near you in Fareham.
Collaborative Excellence
Our excellence stands firmly by the belief that exceptional care flourishes through working together with our patients. Dr. Kovas collaborates closely with his dedicated team, ensuring a thorough and seamless approach to your dental care. Our 'co-discovery' approach means you are always involved in your care and choices.
Customised Plans for Your Unique Smile
We recognise that each smile carries its distinctiveness, which is why we prioritise bespoke treatment plans. Dr. Kovas's philosophy revolves around tailored dental attention to detail that precisely addresses your particular concerns and aspirations. Whether you're in pursuit of smile transformations, rehabilitative measures to tackle tooth erosion, or state-of-the-art digital innovations for smile refinement, we possess the competence to deliver your desired results. Our objective is to devise a treatment strategy that leaves you with a self-assured, healthy smile.
Embark on Your Path to Optimal Dental Wellness Today
At One Twelve Dental Care, your welfare tops our list of priorities. Our unwavering dedication revolves around aiding you in attaining and sustaining dental well-being, ensuring your smiles never fade. Conveniently located not far from of Fareham our affable and warm team eagerly anticipates your presence at our contemporary and welcoming facility, where individualised care and a soothing ambiance await.
Let's Get Started Today
We invite you to experience the difference that is One Twelve Dental Care. Allow us to look after you as your dependable dental ally in the Fareham area.
Travel by car from Fareham
You'll reach us in around 14 minutes from Fareham via A27.
Travel by bus from Whiteley
Service 28A or X4 generally takes around 45 minutes from Fareham. However we recommend taking the train from Fareham to Swanswick station, this takes 6 minutes! We are 0.9 miles from the station.
One Twelve Dental Care
112 Bridge Road, Sarisbury Green, SO31 7EP